Last year, Greg gave an evening presentation on waves and coached participants on how to paddle and enjoy them. He's back this year, bringing his big bag o'waves for the Munising shore.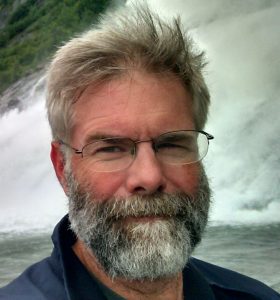 Coaching thought: I learned to kayak on the Great Lakes. The opportunities our Inland Seas provide, and the quality coaching available in the Midwest gave me the skill and confidence to be a successful expedition paddler.  At the Gales, I look forward to helping new and advancing paddlers expand their comfort and  confidence in conditions so that they can carry them forward on their own adventures.
Paddling thought: I am very fortunate. I am able to spend my summers expedition paddling. I paddled over a thousand miles up the inside passage in 2015, circumnavigated Vancouver Island solo in 2017, and canoed exciting whitewater on the Thlewiaza River in Nunavut for the better part of a month this past summer.