Did you know that Chuck Norris' twin brother, separated at birth, will be coaching at this year's Gales?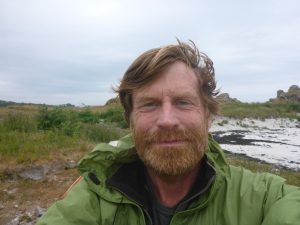 Coaching thought: I'm thinking about enhancing guided discovery by trying out different approaches with different learning styles: how to better have a thinker doing and then analyzing, a watcher doing and seeing how they did, having a doer learning as they do and guiding the feeler doing & learning. What cues, support, directions, etc gets that learning style deeper engaged in discovering.
Paddling thought: What paddling did I do that made me really happy to be in a kayak? Paddling from Dublin Ireland to Isle of Skye in Scotland. Crossing Ireland to Scotland across the North Channel and its challenge of currents and navigation. Islay and touring the Laphroaig Distillery. Visiting Iona with it's 5-6th century Celtic Christian monastery site and arriving by small boat from Ireland as did its founder.